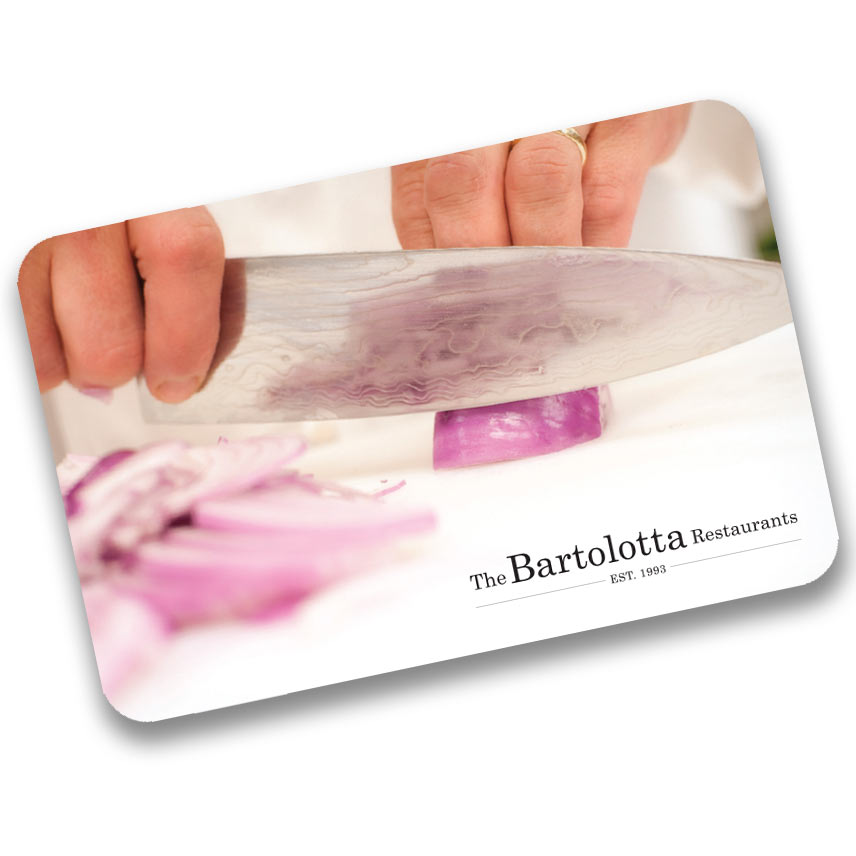 Bartolotta Gift Card
Bartolotta gift cards are a truly tasteful gift! 

Redeemable at Ristorante Bartolotta dal 1993, Bartolotta's Lake Park Bistro, Mr. B's – A Bartolotta Steakhouse, Bacchus – A Bartolotta Restaurant, Harbor House, Joey Gerard's - A Bartolotta Supper Club, and Downtown Kitchen.

Bartolotta Gift Cards are not accepted at The Grain Exchange, Discovery World, Italian Community Center, or any airport location.
This card is subject to the terms and conditions of use as outlined by The Bartolotta Restaurants and may be subject to change at the discretion of The Bartolotta Restaurants. This is not a credit/debit card and has no implied warranties. The Bartolotta Restaurants is not responsible for lost, stolen, or damaged cards or any unauthorized card use. Card is redeemable for merchandise and services only. Unused value remains on card and cannot be redeemed for cash.


For custom amounts, please contact our gift cards team directly at (414) 258-7885 or giftcards@bartolottas.com.